Official live wallpaper app for the American Football Club "Berlin Bullets". Perfect for fans and people who like calm wallpapers.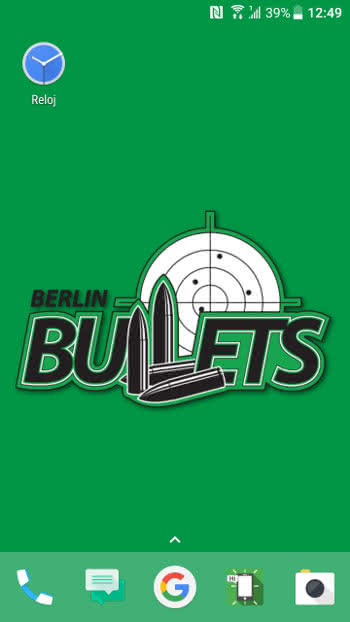 Table of contents
Finding the idea
I didn't have the idea for it, the club wanted to have a wallpaper app and approached me. You can say that's my first client.
Main functionality
When opening the app, you can apply the wallpaper or tweak it to your likings. The user is able to choose whether the logo is animated (rotating to a certain degree) and what the background color is. There are some predefined colors but you can also choose a custom color. This setting opens a color picker.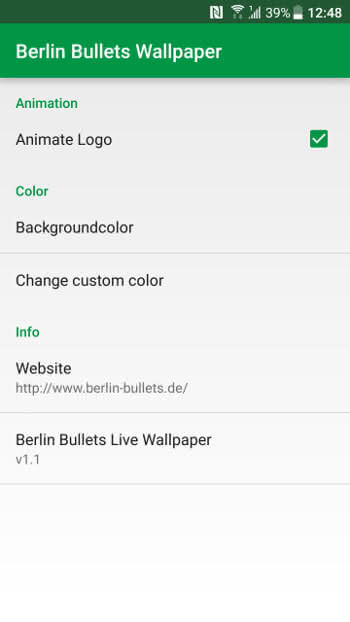 What I learned
During the development of this app, I learned how to make a live wallpaper and how to animate images in it.
My favorite thing about this project
is that it wasn't my idea and the club asked me to develop the app.